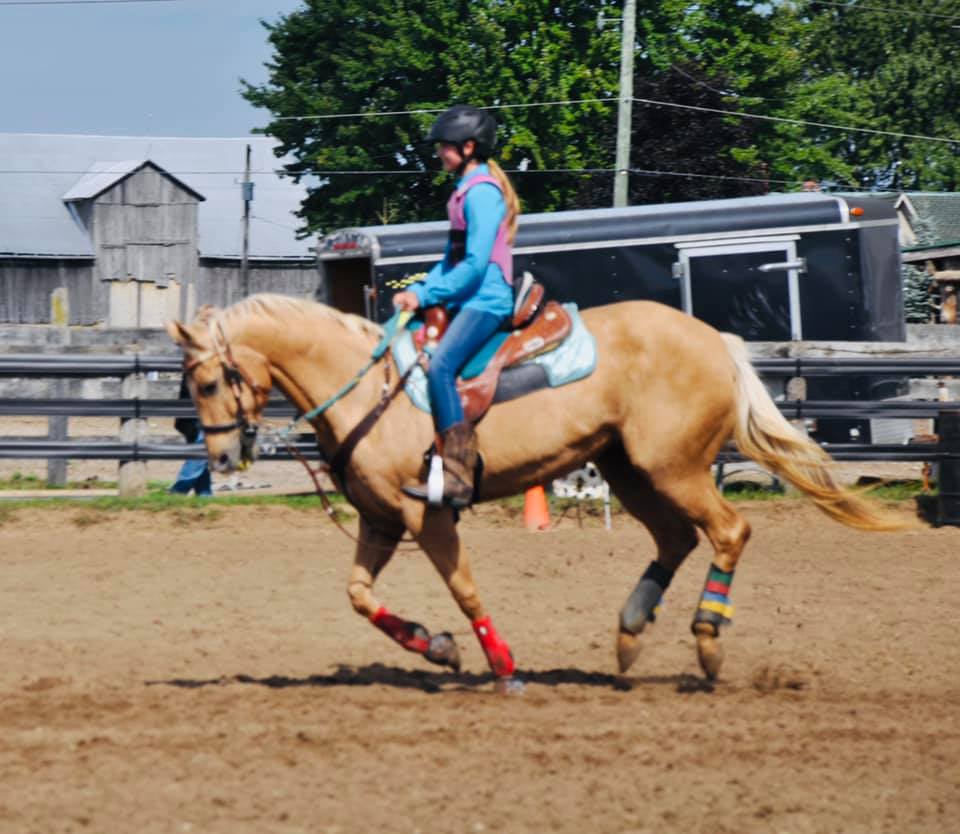 Missy is looking for her new home!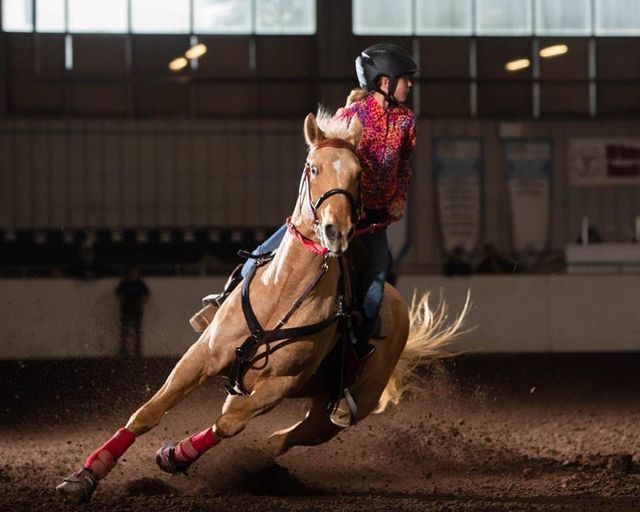 Quarter Horse Mare- papered - 19 Years Old - Sweet... Sound... Loves hacking.
Missy is a very consistent, sweet mare. She would PREFER not to go to a barrel racing home. Her favourite thing in the world to do is hack. Ride her out alone, bareback, in any weather. Goes in water, through bush, rarely spooks.
We have been using her for hacking and barrel racing for the past year. She has earned money for our daughter at every show. (Including Open 4D Average Champion, and Youth 3D Average Champion at OBRA 2021.) 
This is not a beginner horse 
She is 15hh, sound (a few scars on her legs, she needs boots to run). 
This horse has carried a few riders in the barrel circuit. She performs consistently, but she can be a pill in the chute. Her current rider is 13 years old and this mare is too much for her in the pen. But she is her favorite hack horse. (Went out almost every day alone last winter for long hacks, bareback!) 
$3900 cdn
Great for farrier, trailers easily, reasonable ground manners. Currently living out 24/7, easy keeper.
 She is located in Uxbridge
Email at thouroughbredgirl@yahoo.ca or Facebook PM Angie Marie to come meet her.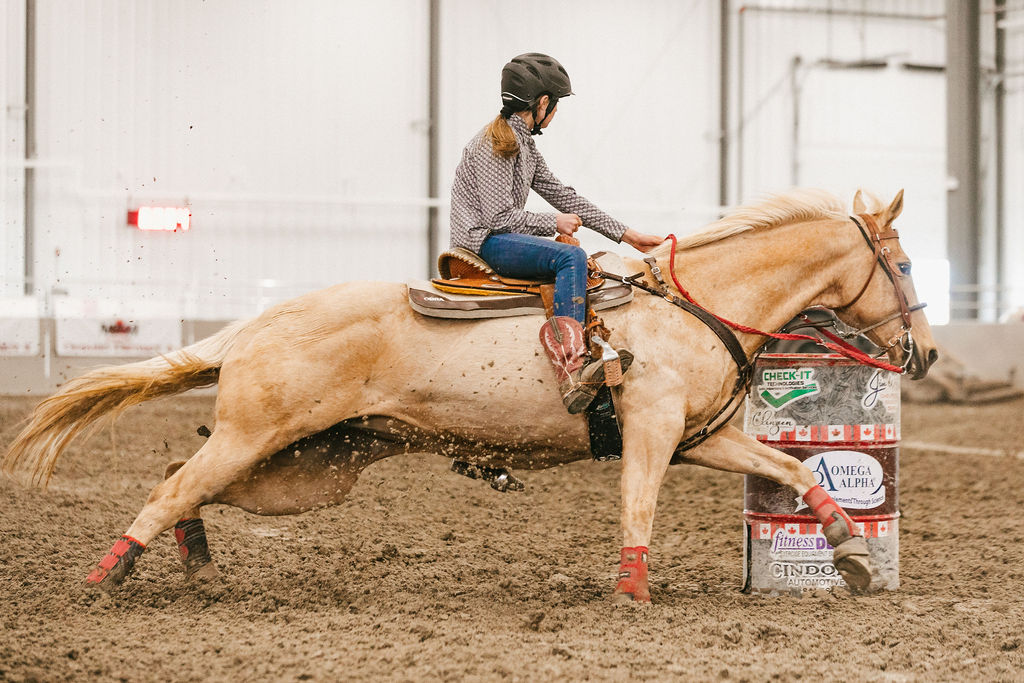 If you buy something through clicking a link on my page, I receive a small commission from Amazon.